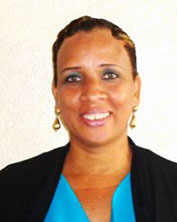 The primary role of the Operations Department is to enforce the Authority's laws, regulations and International instruments to which Belize is a signatory to under the International Maritime Organization (IMO).  This is completed through our marine enforcement patrols, port State control inspections, vessel traffic monitoring, boarding and clearance of vessels engaged in international voyages, marine casualty investigations and operation of the National Maritime Communications Center.
The Authority has seen an unprecedented increase in the detection of violations against our laws which is due to our emphasis on law enforcement.
District Offices
District Offices were established by the Belize Port Authority (BPA) to offer maritime and port services directly to local communities; and, to enforce BPA's Laws.  District Offices such as Punta Gorda and San Pedro facilitate the cross border passenger trade between Belize and its neighbours Mexico, Honduras and Guatemala.
The district offices in Placencia, Punta Gorda, Big Creek and San Pedro offer a range of support services.
Vessel inspection
Facilitation and invigilation of applicants sitting the Master's Examinations
Vessel clearances
Boarding and Clearance
Berthage
Law Enforcement
Law Enforcement patrols are conducted by the Belize Port Authority to ensure mariners comply with BPA's Laws and Regulations.  These patrols are conducted to ensure safety of life, the environment and safe navigation within the territorial waters of Belize.
Apart from the normal security zone patrols that are conducted whenever a cruise ship is in harbour, the Operations Department also conducts and participate in other joint law enforcement patrols with the Belize Coast Guard and Police Department.  These patrols are designed to deter and halt activities and violations.  Additionally, it is conducted to promote safe navigation within our waters and to discourage boating under the influence.
National Maritime Communication Center
The National Maritime Communications Center (NMCC)  is a 24/7 service which monitors marine traffic, the emergency telephone and VHF channel.   The center is equipped with VHF radios, telephones and email/internet services.  It comprises of the Radio Operating Section and the Automatic Identification System.  Mariners in distress may contact the NMCC via VHF Marine Channel 16; HF Channel 2182 and Telephone 966.
The Center serves as the nerve:
To which all international commercial vessels report their arrival into Belize's territorial waters.
To which provides a link to NEMO (National Emergency Management) with a view to disseminate accurate and updated information to mariners such as;
To Launch Search and Rescue operations in conjunction with the Belize Coast Guard
To report Marine Casualties
To broadcast Weather Reports, in particular small craft warnings
To broadcast Notices to Mariners i.e. to avoid navigating in certain restricted sea area, port closure.
To coordinate response to support stranded/distressed vessels at sea.
To work closely with Belize Coast Guard, IMMARBE and other law enforcement agencies.
Port State Control
Port State control (PSC) is the inspection of foreign vessels in local ports to ensure that visiting vessels comply with the Conventions and Codes of the International Maritime Organization (IMO) and the Maritime Labour Convention of International Labour Organization (ILO).  These international conventions were developed to protect the safety of life, preserve property, protect the marine environment and ensure Seafarers' well- being.  The aim of PSC is to eliminate sub-standard shipping in order to ensure safer ships and cleaner oceans.
As a Member State of the Caribbean Memorandum of Understanding (CMOU) on port State Control, Belize participated in the first Concentrated Inspection Campaign (CIC) organized by the CMOU Secretariat which occurred during the period of 01 September to 30 November 2013.  This campaign focused on MARPOL, Annex 1 which deals with oil pollution prevention.  Member States inspected oil filtering equipment systems on board ships and investigated how sludge was disposed of.
The Authority has pledged to abide by the MOU and the consensus of its Committee by performing Port State Control (PSC) inspections of foreign ships in our national ports to verify that the condition of the ship and its equipment comply with the requirements of international regulations and that the ship are manned and operated in compliance with these rules.
The port State control officers have continously  input inspection information into the Caribbean Maritime Information  System (CMIS). This ensures that as many ships as possible are inspected but at the same time prevents ships from being unduly detained or delayed.
Currently the Authority has seven (07) trained port State control officers. The Authority recognizes that port State control (PSC) remains an effective entity in ensuring that un-seaworthy and substandard ships are kept away from the seas and that ship operators fulfill their responsibilities in accordance with international conventions.
Port State Control continues to have a significant impact on shipping, their method of operating and their maintenance.