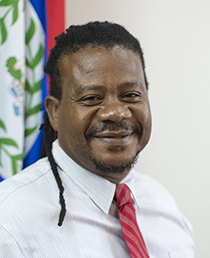 HONOURABLE EDMOND CASTRO
MINISTER, MINISTRY OF TRANSPORT & NATIONAL EMERGENCY MANAGEMENT
The Belize Port Authority is a statutory body falling under the portfolio of the Ministry of Transport and National Emergency Management.
The Authority is administered by a Board comprising of  a Chairman, two Ex-officio Members (Financial Secretary & Chief Executive Officer) and seven other  members appointed by the Minister.
Appointments are for a period of two (2) yrs.